Affiliations

Better Business Bureau (BBB)
BBB maintains Business Reviews on more than 4.5 million businesses and rates them based on complaint histories, responsiveness to customers, licensing, legal and government action, and other factors. Only Accredited Businesses that meet the BBB Code of Business Practices are permitted to display the BBB logo in their marketing and place of business.
---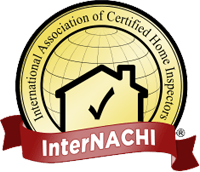 International Association of Certified Home Inspectors (InterNACHI)
Founded in 1990, the International Association of Certified Home Inspectors is a federally tax-exempt, 501(c)(6) non-profit trade organization headquartered in Boulder, Colorado. InterNACHI's mission is to continue its leadership role as one of the world's largest trade organizations of residential and commercial property inspectors.
InterNACHI promotes a high standard of professionalism, business ethics, and inspection procedures, and all members must follow a comprehensive Standards of Practice and are bound by a strict Code of Ethics.